Wall Painting Services Dubai Wall Painting Call 0559181592, 0566672688 Now.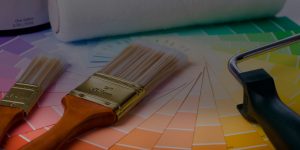 24/7 Available for Booking. We Provide Best Rates & Best Wall Painting Service in Dubai Wall Painting Dubai-Dubaifixit.com Wall Painting Rates For Same Color Only Walls Description Charges for Apartment Painting Charges for Villa Painting With National Paint.
Note: These Rates are Subject to change in the Area Condition and terms and conditions for work and these Rates are small to standard size only. Final Rates will be decided after the visit.
Are you looking for wall painting Dubai the best and quickly interior or exterior wall painting in Dubai? now contact to our company. Our inspirational team of wall painting and decorating have the knowledge and experience to understand your decorating requirements, offer advice where required and redecorate your home or establishment to a more than professional standard. Our activity type of painting (offices, villa, studio flat, shops, apartment, supermarket)etc-all across Dubai land area. ?also we will provide professional cleaning services after wall painting. ?wall painting by smart home lowest in Price, best in quality. ?professional caring services for your furniture and stuff while painting.
We Serving Wall Painting in Following Area of Dubai
We are working all over Dubai but specialist below areas.
DIP, IMPZ, Jebel Ali Garden, Jebel Ali Industrial Area, T Com, Jebel Ali Free zone, Jebel Ali Village, Palm Jumeirah, Downtown, Burj Al Arab, Old Town, Um-e-squim, Oldtown, DIFC, Festival City, Al Garhood, Al Garhoud, Al Ghusais, South Ridge, AL Qusis, Dubai Airport Free zone, Al Barshah, Dubai Academic City, Silicon Oasis, Discovery Garden, Q point, Skycourt, Sky Court, International city, Mirdif, Al Warqa, Al rashidiya, Oud Metha, Nal AL Sheba, Deira, Karama, Satwa, Jafliya, Sheikh Zayed Road, Dubai, the Gardens, Health Care city, Jumeriah First, Zabeel, Spring Medows Al Qouz, Jumeriah Village Circle
Best For Wall Painting Dubai and Other Technical Services
We Provide All The Technical Services like Electrical Fitting, Painting Contracting, Floor and Wall Tiling, works, Plumbing & Sanitary Contracting, Partition & False False Ceilings Contracting, Wall Paper Fixing
Air Condition, Ventilation, and Air Filtration systems.
We are a growing full-service company headquartered in Dubai, UAE. Our mandate is to provide reliable services & maintenance to UAE customers in various markets – be it corporate, educational institutions, industrial, commercial real estate as well as the health sector also check our webstories.
Quality of service is a basic trait of our dedicated and professional workforce whose performance is a direct result of the qualified training provided by our company and the use of superior equipment and technology…putting us squarely on the leading edge of innovation and solutions for our clientele. We are clearly focused on providing what we promise – the effective and efficient management of people and the implementation of leading-edge technologies will continue to cement us as a growing organization and fuel our future growth objectives.
Dubai Quality wall Painting Dubai Please Call0566672688, Mob.& whats-app 0559181592 Dubai Quality Painting? Please Call 0566672688 0559181592 Painting At a very affordable price YOU get the best for your home!!!! Give us a ring and painting we shall bring!!! Call & Ceiling like your dream We Fixing Wallpaper & Designing Paint Service We provide Professional Moving Services Painting: We do all kinds of Painting for Apartments, Villas, offices . we ensure that you receive the highest quality service competitive Reliable prices Call For More Help & We Paint walls rates. Call us for a free quotation and our people will be there within short notice. The most effective and quickest home improvement project is interior painting. Interior house painting can be simple or as elaborate as you prefer. You can transform the look of a room or your entire house using paint…..
Anywhere In DUBAI……
Professional painting for villa, Apartment, Offices painting, Commercial outlets, etc.
Full house or just one room, we do that.
We'll work with you on your color scheme if needed.
We use the highest quality materials available so you can be assured of getting the best possible paint job.
Working Types:
Villa Painting
House Painting
Office Painting
Villa Rooms Painting
Apartments Painting
Studio Flats Painting
1-Bed Room Painting
2-Bed Room Painting
3-Bed Room Painting
Any Kind of Small and Big Job
Very Reasonable price with Good Quality work
Do we provide professional wall painting providers for residential and commercial properties at very competitive prices? We provide an extensive range of specialist Wall Painting solutions in Dubai to Residential please visit or call on 0559181592.
Is Dubai Quality Wall Painting facility Commercial and Industrial, we have the expertise and specialist skills required to ensure the assignment is completed professionally and on time.?? We are able to accommodate any schedule. If you need your house painted tomorrow or in a month, we have the painters to do it quickly. We offer a painter or painters by the day for small projects or can supply a large crew for big jobs anywhere in Dubai.?? If you are looking for a quality house painter with professional, hassle-free service, look no further and call "Dubai Quality Painting facility Painting, Plumbing, Carpentry, AC Repairing & Construction Services in the United Arab Emirates"!
If you Looking for such terms as Painting solutions Dubai, painting companies in Dubai, painting contractors in Dubai,
painter and decorators in Dubai., home painters Dubai painting services Dubai, painting and decorating Dubai, house painting interior design then you are at the right place just Call us At 0566672688
Phone: 0559181592
Note: We have a permanent working Security Pass for Plam Jumeirah, jlt, Dubai Marina, Emirates Hills, Arabian Ranches, Sport City, Down Town, Springs, Meadows, Business Bay, Al Barshah, Midiff, and all Emaar and Nakheel Properties. Call Best Painting Services in Dubai 0566672688.
We are Best painting company in Dubai
Painting companies in dubai who are offering apartment painting, villa painting, office painting, or any commercial painting are not offering professional painters in dubai and main time their prices for painting are too hight that someone who is looking for moving out painting for apartments or villas to get their deposit back the can't afford full painting charges they need some one who can give these painting in cheap cost of painting so we are best painting company in dubai who is offering such service for painting apartments, villas, offices especially when they are moving and want to get deposit we offer our clients all options like if you want to fill curtains or others drilling holes or any cracks may occur or any unwanted marks you want to hide you don't want the whole apartment painted and not to pay for full painting cost so we will charge you only touch up paint and we always available for short time notice of time for painting and that's makes our company best painting company in dubai forget other painting companies in dubai call now your favorite painting company dubaifixit best choice for your all painting needs for villa painting, apartment painting, office painting or any moving out painting or touch ups painting we are just a phone call away call now.0566672688 or whats app 0559181592.